Hey, y'all! My name is Brittany and I'm the Chief Wanderer and Dessert-Eater here at The Sweet Wanderlust. I'm a scuba diving, bungy-jumping, ice cream addict with a major case of wanderlust. If you can relate, you're in the right place!
The beginnings of The Sweet Wanderlust
I started The Sweet Wanderlust in February 2015 while I was living and working in Texas. Looking back, I can see that everything leading up to that point prepared me for a life of adventure. Throughout my career, I've been an ice cream scooper, a preschool teacher, a truck driver, an event manager, a wedding coordinator, a concierge, a personal assistant, a director of social media + marketing, and a director of communications. For a woman who wore so many hats, whittling my belongings down to one suitcase was tough but oh-so-worth-it!
A one-way trip
In August 2015, I said goodbye to the 9-5 on what was supposed to be a 2-year trip. (Haha!)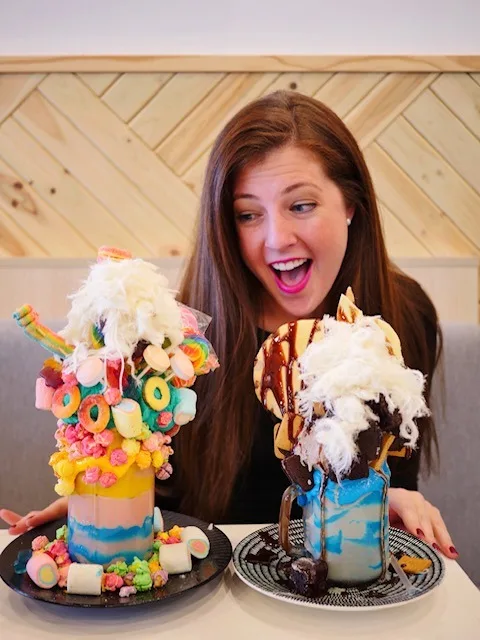 I've visited 60 countries, and love discovering new places and cultures. For me, the best part of visiting a new place is making new friends and getting to know the stories of the people that make a place unique. I wish I could take you with me on every adventure (I LOVE showing new friends my favorite spots!), but until I can be all the places I want to be at once, I'm compiling unique activities, delicious desserts, and epic itineraries on this website to fuel your wanderlust.
Settling down in the city with a sweet tooth
More than six years after that first one-way flight, I longed for stability (and a closet where I could hang all my neon tops), but still craved adventure. The solution? A new country to call home! In 2021, I moved to Lisbon— the city with a sweet tooth. I recently was granted residency in Portugal, and I'm enjoying all the pastries I can find!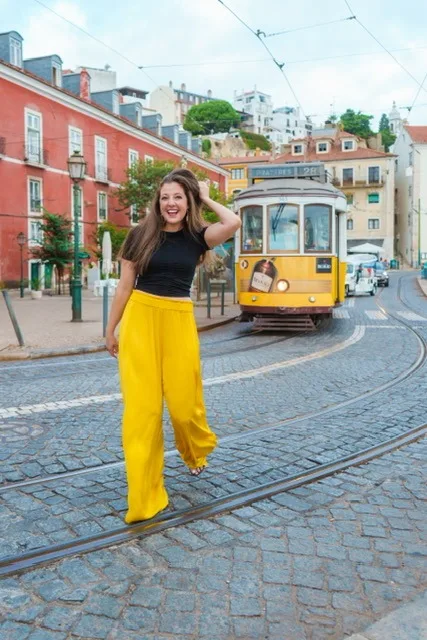 Adventures await!
People from all around the world have relied on The Sweet Wanderlust to recommend the greatest desserts and the best adventures. Whether planning a girls' weekend in New York, discovering Melbourne's best freakshakes, or mapping an epic road trip through New Zealand, The Sweet Wanderlust is the go-to resource for people with a sweet tooth and a taste for adventure.
If you'd like to work together, check out my Work with Me page.
Want to see my New York Times debut and other fun features? Visit the In the Press section.
Oh, and one more thing! Culture Trip and Hostelworld said you should follow me on Instagram… and who am I to disagree with those guys?! Follow me on Instagram!
Thanks for joining me on this journey!