Deep Ellum has always been a hub for innovation, culture and music. This neighborhood attracted jazz and blues musicians of the 1920s, hosting some of the most famous names in the industry. Today, Deep Ellum is home to more than 30 live music venues offering a variety of genres.
In high school, I'd beg my parents to allow me to visit the Under 21 clubs. Fifteen years later, I still love exploring the vibrant music and arts scene.
42 GALLERIES has been a cultural epicenter for musical and visual arts in Deep Ellum for years. They launched the 42 Murals project to showcase local, national and international artists' work around the Deep Ellum neighborhood. Their talent is evident as you walk the streets, electric with energy and vivid with color.
If you're in Dallas, I hope this map of Deep Ellum street art will help you find your favorite mural. If you're not in Dallas, I hope this photographic journey will give you a glimpse into this amazing part of Dallas and the innovative and creative people who call it home.
Note: this post contains affiliate links. If you click on them, I may earn a small commission at no extra cost to you.
The Best Street Art in Deep Ellum (and where to find it)
Deep Ellum Murals Map
Explore the area by scooter on this Downtown E-Scooter Sightseeing and History tour.
1. Parking Lot 64 across from The Free Man Cajun Cafe & Lounge 2625-2629 Commerce St.

2. Dot's Hop House & Cocktail Courtyard – 2645 Commerce St.
3. Ruins Bar -2653 Commerce St.
4. Parking Lot 50, across from Angry Dog – 2703 Commerce St.
5. St. Pete's Dancing Marlin, corner of Commerce St. and S. Crowdus St.
6. 208 S Malcolm X Blvd.
7. Healthcare Art Consulting – 2910 Commerce St.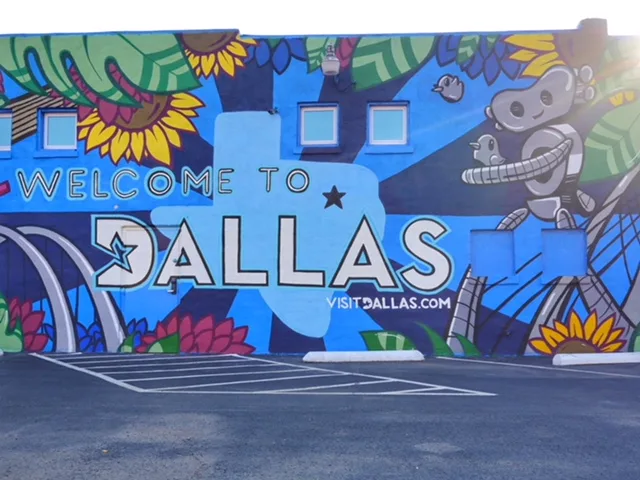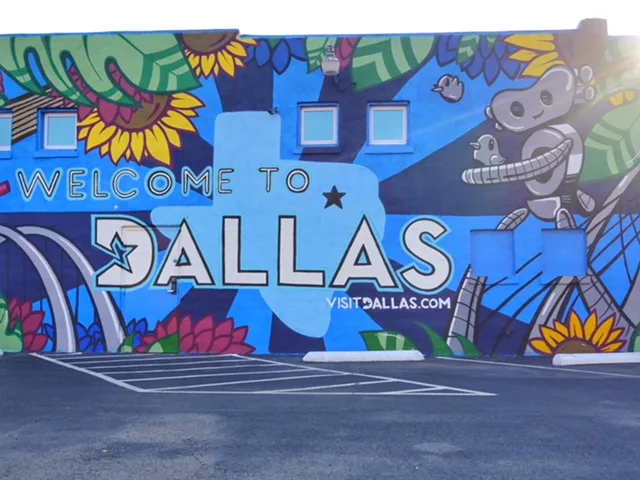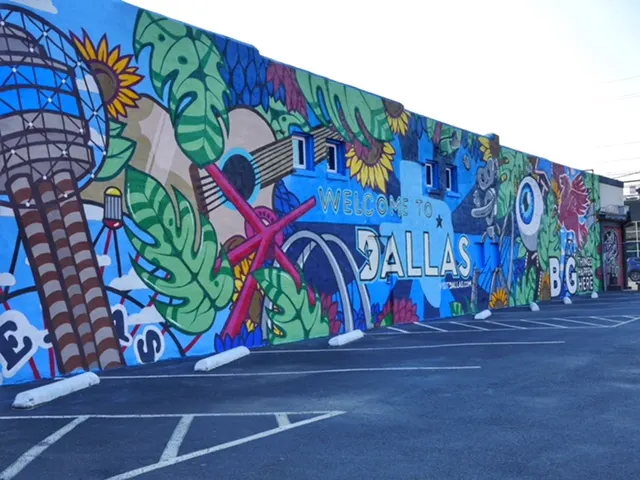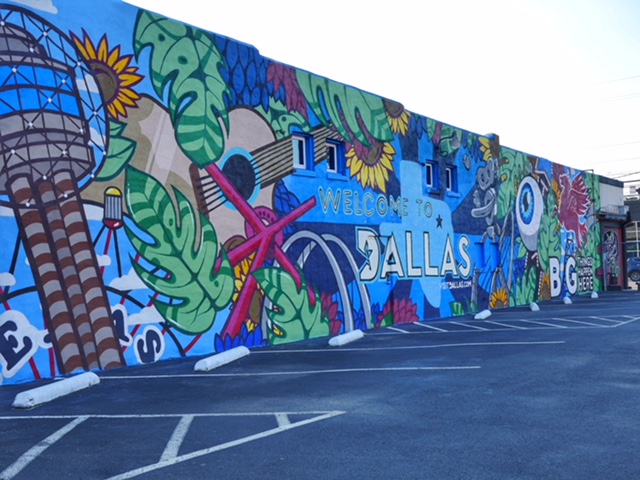 8. Corner of Commerce St. and S. Walton
9. Niwa Japanese BBQ – 2939 Main St
10. The Nines – 2911 Main St.
11. Parking Lot 48 beside Bucky Moonshine's – 2905 Main St.
12. The Quixotic World – 2824 Main St.
13. Parking lot next to The Curtain Club – 2800 Main St.
14. N. Crowdus between Main St. and Elm St.
Deep Ellum's Stevie Ray Vaughan has his own Instagram account!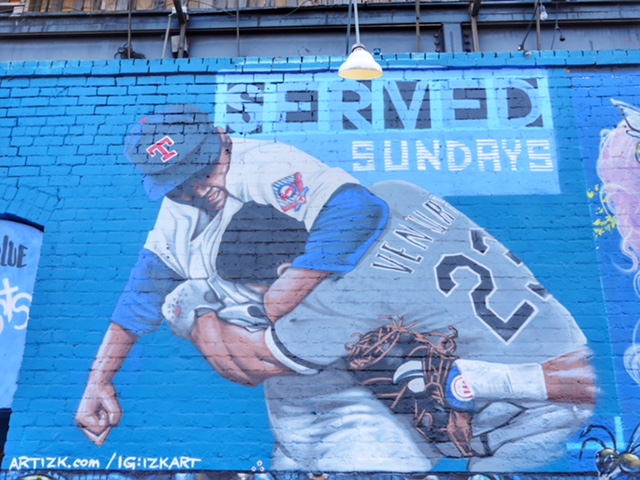 15. Parking Lot at 2806 Elm St.
16. N. Crowdus between Elm St. and July Alley
17. July Alley behind Reno's Chop Shop Saloon – 210 N Crowdus St.
18. Parking Lot across from On Premise
19. 2628 Elm St Parking
20. The Stack at Deep Ellum
21. Texas Brand Bank + Terry Black's parking lot
22. The Case Building

23. Pepe & Mito's parking lot
24. Go Deep – Malcolm X Blvd and Elm St.
25. The Green Room
26. 2615 Elm St
As you travel through Dallas, exploring all the amazing (and free!) things to do in town, I hope you've enjoyed discovering the most Instagrammable murals in Deep Ellum with me. I'd love to see your photos, so be sure to tag me on Instagram, @thesweetwanderlust. If you want to check out some more street art, head over to my post about the best street art in Melbourne, Australia!
Pin this post!