Hooray! You've decided to book a trip to Morocco! You've seen the Instagrammers posing with colorful pottery in chaotic-yet-charming souks and atop camels in the desert. You want to live the full One Thousand and One Nights experience… but you only have two weeks. I'm here to help and you ain't never had a friend like me.
Hold on tight, the next two weeks will take you on a trip unlike any other. You'll surf, you'll shop in souks like the cast of Sex and the City, you'll traverse the high Atlas mountains and you'll ride a camel in the desert. You'll visit the largest mosque on the continent, the largest tannery in North Africa and you'll pay a visit to a city that's been painted blue. Are you ready for the best two week Morocco itinerary?!
Two week Morocco itinerary overview
Day 1: Arrive Agadir – Tamraght
Days 2 – 3: Tamraght
Day 4: Tamraght – Marrakech
Days 5 – 7: Sahara Desert Trip
Day 8: Marrakech
Day 9: Marrakech – Casablanca
Day 10: Casablanca – Rabat
Day 11: Rabat
Day 12: Rabat – Fes
Day 13: Fes
Day 14: Fes – Chefchaouen – Fes
Day 15: Head home!
This two week Morocco itinerary will give you the highlights of what has become one of my favorite countries in the world. In my experience, the people are friendly, the nature is incredible and the cities are full of life. Visit for yourself and see what the buzz is all about!
Note: This itinerary contains affiliate links. If you decide to purchase through these links, I may earn a small commission at no extra charge to you.
Planning a trip and want to use this two week Morocco itinerary? Pin it for later!
Day 1: Arrive Agadir – Tamraght
I visited Tamraght in November for surf school with Azrac Surf, where I spent a week in the African sun, honing my surf skills (i.e. learning how to stand up). It was such a great experience that I believe it is the perfect place to begin what will, most hopefully, be your very own epic Moroccan adventure.
Just 15 kilometers north of Agadir, the adorable surf village of Tamraght lies nestled in the foothills of the Mountains of Aourir. Home to some of the cutest street dogs and cats (and equally cute surfer dudes), this town is best known for its waves.
Hop in a taxi from Agadir to Tamraght (which can be arranged by your accommodation) and set off along the coast to your destination. Upon checking in to a private room at Moroccan Surf Journeys, take a walk through town to discover its hotspots. A must-visit is Babakoul, an affordable cafe with a friendly staff and the best smoothies and pancakes in all of Morocco*.
With full bellies, take a walk to Devil's Rock to watch fishermen and cheeky kittens intent on stealing their fresh catch. This is a day of rest, relaxation and shifting into holiday mode. Tomorrow… the fun begins!
*At the time of this writing, I've only been to Tamraght… but it will be hard to compete with the food at Babakoul! (Edit: Even after completion… they're still the best.)
Day 2: Tamraght
Most travelers visit Tamraght for the surf and it would be rude to miss out on the waves! For 300 dirhams (dh), rent a surfboard and wetsuit from Moroccan Surf Journeys, which includes a day's lessons and lunch!
There's really nothing that can compare to a day in the ocean, the beauty of the waves and the joy in achieving a goal (in my case: not knocking myself out with my surfboard).
By the end of the day, you'll arrive back at the house, sun-soaked, surf-exhausted and happy to relax on the rooftop terrace for sunset.
Visit Babakoul for dinner, or arrange with Ismail in advance to eat dinner at the hostel.
Day 3: Tamraght
Life is all about balance and the yoga culture of Tamraght especially embraces the yin and yang. So today, we balance the surfing with relaxation.
Hammam is the Moroccan version of a Turkish bath. The intense exfoliation (shedding snakes have nothing on a victim client who hasn't visited recently), mud masks and black soap will leave your skin feeling softer than a baby's bottom.
As you travel through Morocco, you'll see dogs and cats roaming the streets. Most Moroccans take care to leave extra food out for the animals, but sometimes these beautiful animals are hurt or malnourished.
Moroccan Animal Aid is taking steps to care for these injured and neglected dogs. Get in touch with Lucy on Facebook or Instagram to book a spot on a guided hike with the rescue dogs through the Mountains of Aourir. More than 50 dogs need daily walks, so wear hiking shoes, bring a camera and a willing attitude for their Monday – Friday walks from 3:30-6pm. Short on time, but still want to help? A financial donation will go a long way to feeding and caring for these gorgeous animals.
You can read about one of their newest rescues, Boy and the tragic way he came to be at Moroccan Animal Aid here. And see the latest update on his situation here.
I wasn't able to experience it this time, but lovely Bella, Azrac Surf's mascot is a rescue whose life was changed because of the great work done at Moroccan Animal Aid.
Finish up the day with one last dinner at Babakoul (can you tell I loved this place?) – their kefta tagine is the stuff of dreams or try a savory msemen.
Day 4: Tamraght – Marrakech
It's time to say goodbye to this laid-back surf town and head for color and chaos. Catch a taxi into Agadir where you can buy a bus ticket at the station. A fare of 110dh will transport you and your luggage to the Imperial city of Marrakech.
Riad Star can arrange a driver to collect you from the bus station, which I highly recommend, because they'll also send a staff member to meet you at the drop off point and guide you through the maze-like alleys.
All feelings of anxiety melt away on entry to Riad Star, former home of jazz-era icon Josephine Baker. High ceilings, intricate designs on the walls and unlimited mint tea beckon you to sink in and stay a while.
And you could do that… OR you could get out and explore the medina. Download the Marrakech Riad app and jump into the deep end. Be prepared with a smile and a no thank you. (Seriously, I was thanked several times by shop owners who were surprised to be acknowledged at all. A little politeness goes a long way.)
If you didn't pack one, buy a scarf here in the souk. You'll want one for the desert and they only go up in price from here.
Make your way back to the riad in time for sunset, as the call to prayer passes like a wave over the city. Make your way downstairs for dinner… and be sure you're hungry, this is a feast fit for royalty! Between two of us, I think we had eight or nine plates on the table!
Day 5: Marrakech – Dades Valley
Pro tip: I booked my trip with Marrakech Desert Trips. They were the cheapest at €89 for a 3-day/2-night trip.
Expect to pay €10/ lunch and another 20dh for the local guide at the first stop. The guide at the second stop worked on a tip basis and we felt he was worth more than 20dh.
Do NOT book either upgrades when booking your trip online. You can upgrade at the hotel if you feel that you will need heat or air conditioning. (The €10 upgrade is literally just for the remote control.) If you book this online, they will charge every person in the party. If you upgrade at the hotel, it's one charge per room. Don't bother with an upgraded/private tent in the desert. "Private" just means a sheet hung between you and the person next to you. In my opinion, there are better things to spend €10 on.
You will spend the majority of the trip in the car. It can't be avoided since the desert is 10-11 hours away from Marrakech.
When booking this trip, try your best to plan it so you're in the desert with no moon. The stars are absolutely incredible.
Be prepared for the weather. In winter, it dips below freezing. In summer it is HOT. Don't be like me… I remembered the tripod and extra camera battery and forgot a jacket. It was not pleasant.
Bring a roll of toilet paper and bottled water. There are (non-flushing) toilets but it's best to bring your own paper just in case.
With all that out of the way, rise and shine… it's Sahara time! Hop into the van around 7am with up to 16 of your new best friends and head for the sand. You won't see it today… but you'll get closer!
As you leave the city, roads become less crowded and cramped buildings make way for sprawling nature. Ride the winding Tizi Ntichka pass (if you get carsick, I'd recommend taking something) as you cross the high Atlas Mountains. Stop for a photo opp to see just how far you've come already.
Now, make like Indiana Jones (or a Game of Thrones character) and head for Ouarzazate, nicknamed the Door of the Desert and one of Hollywood's favorite filming locations.
If you're a movie buff, the fortified village of Aït Ben Haddon will look familiar. Just a few of the 20+ films include Lawrence of Arabia, Gladiator, Prince of Persia, AD The Bible, The Mummy and Salmon Fishing in the Yemen.
Enjoy lunch at a nice, but overpriced restaurant, where the kefta tagine was the group favorite.
The afternoon consists of a scenic drive through the Valley of Roses to Dades Valley where you'll stay at a hotel for the evening with dinner included.
Day 6: Sahara Desert
In the morning, enjoy breakfast at your Dades Valley accommodation before loading back into the van for the trip to the Sahara.
On the way, stop at a traditional Berber Village, Tinerhir. If Mohamed Couscous is your guide, you're a lucky traveler! His sense of humor (and the fact that he lent me his djellaba so I wouldn't freeze) made the morning enjoyable. He shared wedding traditions (on arranged meetings, women show that they like the parents' suggestion by adding sugar to the tea…or not). He also introduced us to a man who is more than 100 years old. Maybe there's something to this fresh produce and olive oil lifestyle!
Learn all about the traditional weaving of carpets, where you'll have the opportunity to bring one home. If you don't plan on buying, avoid making inquiries about price or you'll end up in a haggling session with your new friend.
The tour with Mr. Couscous ends at Todgha canyons where the stunning rock formations are a favorite of rock climbers. Say goodbye to your guide and hop back into the van. Lunch is tagine (again) at another overpriced tourist restaurant.
Just before sunset, you'll arrive in Merzouga, where you'll meet your Berber guides and camels. Be prepared, you're about to sit on a very lumpy camel for an hour and a half. It's not comfy, but it is oh-so worth it.
As the sun sinks lower in the sky, the camels' shadows elongate and the sand changes color from beige to peach to fiery orange. Before the sun sinks over the horizon, hop off your camel to catch some photos of the sunset over the desert in Africa.
Continue on through the sand as the first stars show themselves. By the time you arrive at camp, the sky is alight with millions of stars.
Inside the camp, drop your bag in your tent and head into the dining tent for a candlelit meal. For soup and tagine prepared in the middle of nowhere, I was pretty impressed!
After dinner, huddle around the fire and listen to the Berber men play the drums and sing or go outside the camp to look at the stars. (Be sure to let your desert guides know where you're going if you step outside camp.) We stood in awe of the stars and attempted astro photography until our fingers froze! #worthit
Settle in for a cold (or hot if you visit in summer) night's sleep.
Day 7: Sahara Desert – Marrakech
It's time to wake up and smell the camels! Hop aboard for another hour and a half trip through the sand dunes as the stars overhead are extinguished by the rising sun. Enjoy breakfast with plenty of fresh fruit, bread, jam, cheese, tea and coffee.
Buckle in, today's drive is long! Ride the winding roads of the Tizi Ntichka pass and stop for lunch along the way. (You guessed it… it's tagine!)
Enjoy being on solid ground again and make your way back to Riad Star, a welcoming haven of luxury (even though you smell like a camel).
Take a nice, warm shower and head to Kui-Zin, where the live Andalusian music from 7-10:30 every night will get your toes tapping. On Wednesdays and Friday-Sunday, you'll have a chance to see a belly dancer from 8-8:30. While you're there, try (another) tagine or branch out with other Moroccan specialties.
Day 8: Marrakech
Today is a full day of Marrakech explorations! After breakfast at Riad Star, head out to Henna Cafe, a charitable project founded by Riad Star owners Mike and Lucie. Proceeds from the Henna Cafe go toward education for Moroccans and if you're lucky, you may even have the chance to meet some of the students. They love speaking English and will have no fewer that 20 questions for you.
Head upstairs to the cafe where the most talented artists use chemical-free, natural henna to produce beautiful temporary tattoos. (If you decide to have henna done elsewhere, beware the black henna which can cause really nasty reactions.) Choose from dozens of designs in their books or bring in your own ideas from Instagram or Pinterest.
While your hands dry, sip famous tea and munch on flavorful hummus. If you take any of my advice, this is the one to heed: Order the falafel. It's the best in the whole world!
Once your henna is dry and treated with a lemon and sugar that leaves you looking a bit leperous, head downstairs and into the media. Just a few shops down from the Henna Cafe is the shoe shop, Sabir Cuir. Here, you can buy shoes like King Mohamed VI, who ordered a few pairs made using the Senegalese fabric. Purchase a pair off the shelf (shoes 450dh/ boots 700dh) or let the master cobblers measure your feet to create a one-of-a-kind pair just for you (shoes 550dh/ boots 800dh). Custom ordered shoes can be made in two days- be sure to plan your trip accordingly!
If you look at the bottom of the shoes, you may find a pair or two that say "Made in Italy," a reminder of an Italian businessman who placed an order for shoes until he found of the price Italian customs would charge. His mistake is your gain… those shoes are available for purchase at a discounted rate.
Speaking of shoes… it's time to make like Carrie Bradshaw and do some shopping! Although Sex and the City 2 says it's set in Abu Dhabi, the UAE government wouldn't allow the movie to be filmed there. Enter Marrakech. A shop in the medina, Aziz, owned by a man of the same name, has small photos of himself with Sarah Jessica Parker, Kim Cattrall (Samantha) and John Corbett (Aidan). Aziz recounts SJP's small fingers and shared that he resized a ring for her.
#TBT to when SJP and Kim Cattrall were shopping buddies.
The famous shoe shop from the movie doesn't actually exist, but the street in front of his shop is the location where the scene was filmed.
Now that you've immersed yourself in the streets of Marrakech, it's time to see the wildest part of the city. In Jema el-Fna, snake charmers coax serpents from baskets and men with monkeys on chains stroll, asking for money off tourists who dare to take their photo. The musicians in the square kept pulse with drums and a group of men in matching outfits kicked blow up penguins punching bags (I'm just as confused as you are). The best way to experience it all? Take to the sky. Find a rooftop cafe (I recommend Le Grand Balcon du Café Glacier), order a tea and thank your lucky stars for a front row seat without the hassle.
Yesterday, you rode a camel. Are you brave enough to eat one? At Cafe Clock, there's a camel burger on offer for 95dh. Their website states that giving back is important to them, so "10 dirhams of the price of every camel burger sold goes directly to a local cause close to our hearts. Projects that currently benefit from this initiative are the Fez Medina Children's Library, Friends of Fez Orphans, and the Moroccan International Women's Association, which advocates education for all."
Every night, the cafe offers music, dancing or storytelling to get a taste of the culture. We had the privilege of attending storytelling. Students studying English at the local university translated traditional tales while we sat, rapt in the story. At the end, one of the greatest storytellers in all of Morocco (whose picture is painted on the wall) performed a story in Arabic. We don't speak the same language, but the passion and conviction with which he spoke commanded attention.
I hope you saved room for dessert. Le Trou Au Mur is a fancy restaurant just a few minutes' walk from Riad Star. (I recommend taking a taxi from Cafe Clock). When you enter the fine dining establishment with *gasp* wine glasses on the table, you're transported outside of Morocco. Go ahead and order a drink if you want, but that's not why you're here. Their homemade DIY donuts are to die for! Freshly fried and coated in cinnamon and sugar, they arrive piping hot with three syringes. Fill the mini donuts with cardamom and ginger, caramel or chocolate with argan oil. Pro tip: don't share.
When dessert was over, we were accompanied back to Riad Star by a staff member of Le Trou Au Mur. If you're feeling unsure, don't hesitate to ask for help!
Day 9: Marrakech – Casablanca
Before saying goodbye to the chaos of Marrakech, it's time to embrace your inner child with a little game of dress up. Riad Star takes its former owner's iconic status during the roaring '20s seriously with a dress up closet full of tassels, feathers, sequins and Josephine Baker's famous banana skirt!
After playing to your heart's content, it's ALL ABOARD to Casablanca. You can buy your 120dh train ticket at the station. Be sure to check the location of your hotel- the Casablanca Port train station is likely the best option.
On arrival into Casablanca, take a short walk to your hotel or insist that your petit taxi use the meter.
If you're craving Western food, Le Bistrot du Titan makes a mean cheeseburger. I can highly recommend Le Normand with camembert and caramelized onions.
For some evening entertainment, the Sheraton Casablanca's El Andalous Restaurant offers nightly belly dancing. It's certainly an experience, although it's an experience I hope to never repeat. Claire and I arrived for the 9pm show and, being alone in the restaurant, the evening was spent giggling awkwardly as a scantily clad woman shook her hips in a way that would put Shakira to shame. If you decide to go? I suggest visiting the later show with hopes that more people would be in attendance.
Day 10: Casablanca – Rabat
The movie Casablanca is classic and romantic. The city of Casablanca is not quite the same. As the largest city in Morocco and the economic capital, it lacked the charm its name evokes. However, flights to Casablanca often make it a good start/end point, and its a nice stopover between Marrakech and Rabat – especially since our hotel had a sauna and jacuzzi.
In order to see as much as possible in a short time, join a tour. I like GuruWalk's philosophy of using local guides for pay-as-you-feel tours. We went on tour with Yassine, a local university student who is studying English, is a parkour pro and wants to travel the world on foot. His tour is 5-6 hours, so be sure to wear good walking shoes.
Note: Tropic Feel sent me a pair of their "best travel shoe ever," and I wore them for the first time on this tour, thinking a 2-hour tour would be the perfect way to break them in. I got nervous when we learned just how long the tour would be, but the shoes felt great and left zero marks. You can buy a pair of the lightweight, quick-dry shoes that can be worn in the water or on hikes here.
During the walk, you can expect to see the Hassan II Mosque, which is the third largest mosque in the world with the tallest minaret.
Walk through the old medina and learn about the Jewish architecture utilizing winding, narrow alleys as a defense mechanism against attacking forces.
Visit the Dar El Ala, a traditional home that houses a museum to Moroccan Andalusian music.
Who knows what else you might stumble upon… This was certainly unexpected!
When the tour ends, stop for lunch at La Sqala, a restaurant set in the remnants of an 18th century fortified bastion created by the Portuguese. The garden is a beautiful and relaxing setting to take a load off your feet and prepare for the next leg of the journey.
From here, grab your luggage and make your way to the Casa Port train station for the hour-long journey to Morocco's capital city, Rabat.
Rabat is a combination of modern convenience with old-world charm. I was immediately comfortable in the old city, with its dual-toned streets and hanging baskets of flowers. After Marrakech and Casablanca, this felt a little like the Disney version of Morocco, and I was struck with how clean and quiet it seems. Unlike Disney, though, the prices were considerably lower than the other two major cities we'd visited.
Check in to Riad Marhaba (that means welcome in Arabic) and you'll soon understand why they chose the name. I fell in love with the riad and its traditional decor and high ceilings. (Plus, I've always had a thing for canopy beds that make me feel like a princess.)
For dinner, make your way to Dar El Medina for good, traditional food at affordable prices. From tagines to pastillas, no choice is a bad choice. Pro tip: There's a doorbell to grant entry into the restaurant… just look up to the right of the door to find it!
Day 11: Rabat
I hope you're hungry, because today is a foodie's paradise! Start with a home cooked breakfast at Riad Marhaba, complete with plenty of pancakes, local honey, jam made by the owner's mother-in-law and Amlou (a special Moroccan almond spread).
Save room though, because you've got even more food to come! Meet up with your guide from Moroccan Food Tours at the train station to begin a culinary journey through the capital. You can read all about the day here.
Enjoy tasting different treats throughout the city and learning about Moroccans' daily lives in Rabat. If you're anything like me, the first pastilla of the trip will be the beginning of a daily routine from here on out.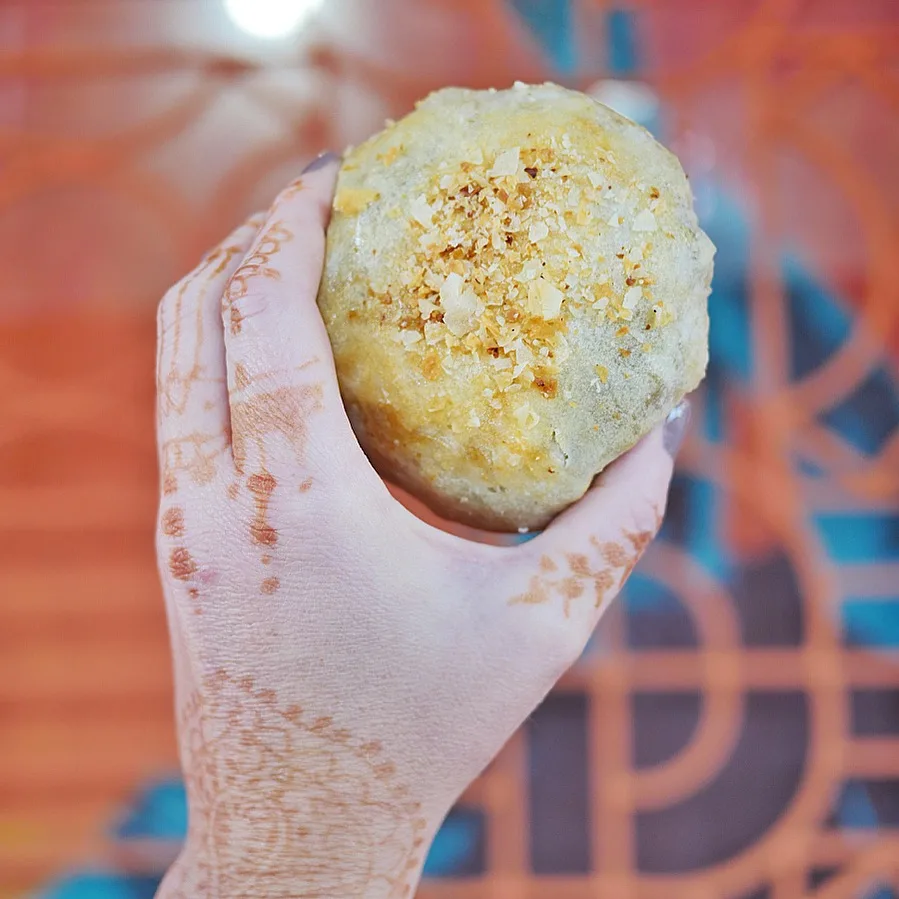 Enjoy everything from fresh fruit juice and fried sardines! Learn all about the spices used in mint tea and take some home to share a little bit of Moroccan culture with your friends at home.
Pay a visit to the Oudayas Kasbah, a fortified city built in the 12th century. The blue-hued walls give you a glimpse of what's to come in Chefchaouen and are perfect for a photoshoot. Luckily, our guide Mohamed is a National Geographic award-winning photographer!
When the tour ends, you'll be full, but happy!
Walk off the day's dishes with a trip to the Hassan Tower, the minaret of a mosque that was never completed. Sultan Yacoub al Mansour ordered the construction of the world's largest minaret and a mosque designed to hold 20,000 worshippers. When the sultan passed away, the project was abandoned and an earthquake in 1755 further ensured that the project would never be completed.
From the tower, visit the Mausoleum of Mohammed V, the man who negotiated Morocco's independence from France and the grandfather of Morocco's current king. The site is guarded by soldiers in full uniform and the Alaouite dynasty-style architecture is awe-inspiring.
Day 12: Rabat – Fes
Say goodbye to beautiful Rabat and head to the station for your last train journey of the trip. Purchase your 94dh ticket for the 2.5-3 hour journey and enjoy the scenery as you cross the rolling hills of the Moroccan countryside.
Take a taxi from the station to Fes el Bali (the old city) and make your way to your riad. I recommend getting in touch with the riad when you arrive at the train station so they can direct your taxi driver to the correct gate and send someone to lead you to your riad. The medina is full of tiny streets that aren't on Google Maps and it's easy to get lost.
Once you're settled in the riad, take a trip outside the walls of the medina for some fresh air. Pay a visit to the Marinid Tombs to get an aerial perspective of the Fes medina and take in the contrast of the city and surrounding lush green landscape.
Head down the hill and across the street to the ramparts of the medina, where you can climb to the top of the wall and watch the sun set.
After discovering pastillas in Rabat, I'm sure you're ready for another one. Take a walk through the medina to Le Peroke Cafe for a chicken pastilla.
Day 13: Fes
If you're able to book a day tour of Fes with Fatima Zahrae Fares, consider yourself lucky! This friendly, knowledgeable guide just so happens to be Morocco's youngest tour guide and she's a whole lot of fun.
Join her to explore tiny alleyways and learn how to "read" doors to determine whether the original occupants were Berber or Arab. Hint: It's all in the Hand of Fatima. The Berbers used a 3-fingered hand while the Arabs used a 5-fingered hand.
Visit the world's oldest clock run on water. Built in the 13th century, it was designed to mark the prayer times for the Madrasa Bou Inania across the street. (Pssst. It's 20dh to enter and worth every cent to see the architecture inside. Plus it's one of the only holy sites where non-Muslims can enter. More on this in a couple days.)
Peek into a mssid, a small quranic school for children to learn the Quran by heart from ages 3-5 before they enter primary school.
Everyone seemed to know Fatima Zahrae and you can expect great interactions with local shopkeepers. Check out cedar carvings and learn all about the rental of wedding chairs and seating for the wedding photos. Take a walk down the area of the souk where wedding outfits are purchased. Yes… outfits plural. A typical wedding will include more than seven outfit changes.
Look up to see a woman's window. In this Muslim culture, a special window was created for the woman of the house to look out and see who is at the door. The person standing on the other side determines whether the woman will cover herself, send someone in her place or open the door to a family member.
Visit a local weaver and learn how vegan silk is made (no worms are harmed during the making of this silk)! Purchase a scarf or blanket if you wish, but there's no pressure to buy and no commission for your guide.
Now, it's time for the main attraction. At the Chaouwara tanneries, Fatima Zahrae will lead you into a shop, where you'll be met by another guide. He'll hand you a bunch of mint. You'll understand why soon.
Ascend the steps and the smell of dead animals becomes overpowering. I promise it's worth it to see Northern Africa's largest tannery. From above, it's hard to imagine just how big the pools of saffron, indigo, henna, coal, mint, date seed and poppy flower dyes really are. It's only when you see the men dunking the hides that you begin to comprehend the scale of this operation.
You may wonder about the pools of white liquid. You may be sorry you asked. It's a mixture of limestone and pigeon poop designed to bleach the leather. (I warned you.) After this process, the leather is washed (thank goodness!) and then the process of dying begins. For sheep and goat leather, the process consists of three months of dunking and drying. For camel and cow, that process expands to four months.
Waterproof, stain proof, fireproof (our guide actually held a lighter to a very expensive jacket) and wrinkle-resistant leather is the result. And the prices are so much better without the name brand labels. If a leather product is on your radar, this is a great place to buy one. If not, know that your guide has already been paid. It's obvious he makes a commission if you choose to buy, but don't feel pressured to buy.
At the end of the tour, saying goodbye to Fatima Zahrae is like saying goodbye to a friend. Although, I really hope that goodbye is just a see you later! To book your tour with Fatima Zahrae, you can contact her through Instagram.
For dinner, take a walk to Nachō Mama Burrito House for their namesake burrito. Don't expect it to taste like Texas, but this Moroccan inspired burrito with rice, beans, creamy nacho cheese, grilled peppers, crunchy slaw & salsa is the best I've had since leaving the US.
Don't stay up too late! You're in for a big day tomorrow!
Day 14: Fes – Chefchouen – Fes
What's a trip to Morocco without a road trip to the Blue Pearl, Chefchouen? We arranged transportation with Moroccan Excursions Company, thankful to Mohamed for the excellent driving skills on the 7 hour round trip.
The day begins early and you'll be amazed at how quickly the cramped medina turns to rolling, green hills. Watch the sun rise over Barrage Sidi Chahed and take photos of the unique display of squash hanging from little wooden buildings along the road.
As you cross into Chefchouen's city limits, take in the panoramic view of the blue city. Depending who you talk to, the reason for the blue paint varies drastically. Some say it's to keep away mosquitos. Other's say it's to remind the residents of heaven. Still others say it's because it looks pretty. Decide for yourself who you choose to believe.
Once you've selfied your heart out, you're sure to have developed an appetite. Stop in for lunch at Bab Ssour. If you're feeling brave, try the brain or liver tagine. If not, stick to the traditional fava bean soup of Chefchouen- be sure to add a generous pour of oil for a traditional taste.
Note: If you accept an offer of Moroccan salad and order soup and a pastilla, the waiter will laugh at you and your never-ending supply of food and will insist that you take what you can't finish in a to-go container.
Work off lunch with another walk through the city. Keep your eyes open because you never know what details lurk on doorknobs and walls all around you.
After a long ride home, you'll be itching to stretch your legs. We requested a drop off at the Blue Gate and walked through the souk as you make your way to dinner at Cafe Clock. Just like in Marrakech, this trendy cafe tries to keep Moroccan tradition alive with a busy schedule of storytelling and music.
Schedule at Cafe Clock as of January 2019
Monday: Movie & Storytelling – 7pm
Tuesday: Oud Concert – 7pm
Wednesday: Jam Session – 6pm
Thursday: Desert Blues & Storytelling – 7pm
Friday: Football – 5pm, Oud Concert – 7pm
Saturday: Movie – 7pm
Sunday: Sunset Concert – 6pm (20dh)
Day 15: Fes
It's time to head home, but let's squeeze in one more stop. Pay a visit to the Madrasa Bou Inania, founded in AD 1351–57 by Maranid ruler Abu Inan Faris. This madrasa functions as both an educational institution and a mosque, making it the only madrasa in Fes with a minaret.
Stop in to see the plaster, carved cedar wood lattices and tiles decorated with Islamic geometric patterns to be wowed one last time by the unexpected beauty of Morocco. Legend says that the sultan who commissioned the madrasa threw the accounts detailing expenditures into the river, saying "a thing of beauty is beyond reckoning."
Beauty beyond reckoning… that's a great way to describe this amazing country. Around every corner is a new opportunity waiting to be experienced. Will you take the leap?
Note: Some of the accommodation and activities in this post were hosted. All opinions are my own and I would never recommend anything to you that's not awesome!
Pin this post!