After an incredible Day 1 and Day 2, Liz and I planned to spend our final day in Brooklyn, beginning with a walk over the iconic Brooklyn Bridge after breakfast at The Grey Dog (don't miss their Spiced Chai!). Due to a little rain and a lot of cold, we took the Subway instead. Thanks to the incredible advice of our local guide (s/o to my awesome cousin), we took a detour on the train to see the abandoned station under City Hall.
The station opened in 1904 and closed in 1945 instead of taking on the extensive renovations needed to bring it up to modern standards. In 2009, it was voted #12 on Travel and Leisure's list of the most beautiful Subway stations in the world. Luckily for us, it's still viewable from the inside of a subway car. When you take the 6 toward Brooklyn Bridge, stay on the train after the last stop. The City Hall station serves as the turnaround point, and if you sit on the right side of the train, you can peek through the windows into the time capsule of days gone by.
Our first stop in Brooklyn: The Brooklyn Flea. Located in a non-descript warehouse, you'd never know all the treasures it contains.
No wallet is safe here! From soaps and jewelry to succulents, handmade journals, clocks made out of records and beautiful bags, you can feel the creativity as an electric current charging through the space. Of course, no flea market is complete without antiques– if mannequins, fur coats, maps, and vintage t-shirts are your thing– plan your trip so that you have a Saturday or Sunday free (depending on which location you visit). This is where I did most of my souvenir shopping. As for the dent in your wallet…it doesn't have to hurt too bad. Be sure to ask if the listed price is their best offer. I found that there was some room for negotiating with everything I bought.
Smorgasburg and Berg'n provided sustenance as we shopped. Don't miss the honey cardamom tea from the grilled cheese stand, fried brussels sprouts from Pizza Moto, and lobster roll from Red Hook Lobster Pound. It was my first time to try this New England delicacy, and although I'll stick to my Tex-Mex on a daily basis, this was a nice local treat!
We took a break from eating and shopping to make plans for our Broadway experience of the day. The TKTS booth in Brooklyn had ZERO line, and opens at 11 (instead of 3PM in Times Square). We had our 50% off tickets to Les Misérables in less than 5 minutes.
Day 3 happened to be Pi Day (3.14.15) and we certainly made the most of it! I had heard about a new cocktail bar/bakery in Brooklyn, Butter & Scotch, that had just opened due to Kickstarter success. I got a 2-for-1 double decker pie with a slice of coconut cream on top of a slice of pineapple pie and a Magic Bun (described as Orange zest, 5 spice and brown sugar caramel swirled inside flaky, buttery croissant pastry). I don't think I did the best job picking desserts (Liz's black cherry shake was the winner), but the concept of this bakery/bar is a good one and I'm excited to go back and try something new next time!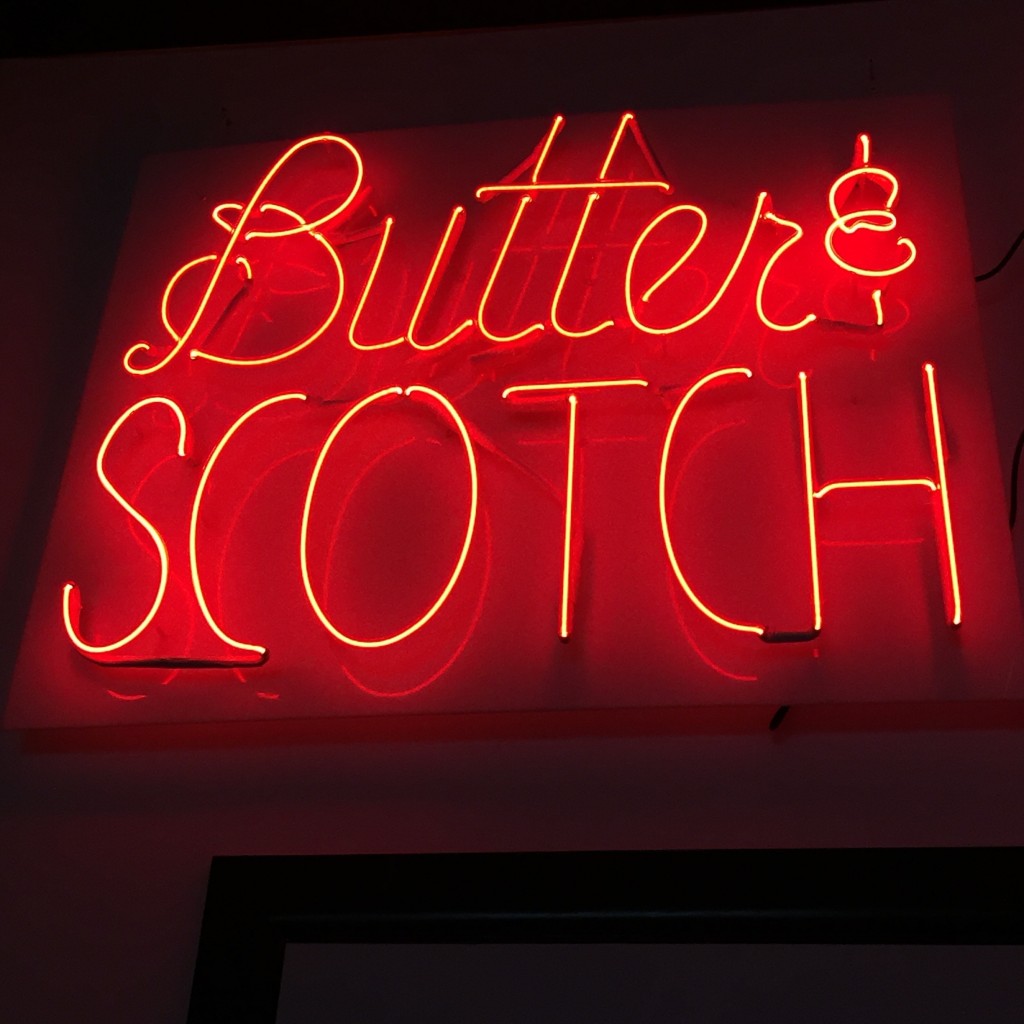 We left Brooklyn and headed to Little Italy for (you guessed it!) more great food! This sign was a beacon to delightful Italian pastries.
We shared a platter of mini desserts: chocolate and regular cannolis and a napoleon. I have nothing to say about this except, go hungry so you can get the full-sized version!
Buzzing from our sugar high, we ate a quick dinner in Little Italy and caught a cab to Les Misérables. All that can be said about this beautiful musical has been said… so I'll leave you with my favorite Les Mis quote:
"To love another person is to see the face of God."― Victor Hugo, Les Misérables
Have you been to NYC? What were your favorite things to do? Places to eat? Musicals to see?
Pin this post: