In honor of the day where siblings bust out the most embarrassing photos of each other they can find, I'd like to share a #NationalSiblingsDay post. Three years ago, my sister and I road tripped to Austin, TX to shop, eat, and celebrate Easter with Tim Tebow. A weekend may seem too short to get the most out of Texas' capital, but we made the most of 48 hours in Austin, Texas.
Friday:
Lunch at Hopdoddy I've never had a bad burger here… Add some truffle fries!
Amy's ice cream They've got over 350 flavors of ice cream… so you may need to visit a few times.
Barton Springs Pool Admission is free before 8AM and after 9PM, otherwise, it's a few dollars… but it's a few dollars well spent.
Dinner at Walton's Fancy and Staple This is probably my favorite place to eat in Austin. Aside from the fact that it's Sandra Bullock's restaurant (which in my book is reason enough!), it's everything you could hope for in a deli/cafe/bakery/antique shop/flower shop.
Bats under the bridge The Congress Avenue Bridge is home to 750,000 to 1.5 million bats every spring and summer. Call the Bat Hotline (512-327-9721) to get updates on the bats and approximate times when they are expected to emerge. You definitely won't miss the spot though, because hundreds of people line up on the bridge to watch the bats fly out! We experienced a great sunset, but couldn't actually see the bats because it was so dark by the time they came out.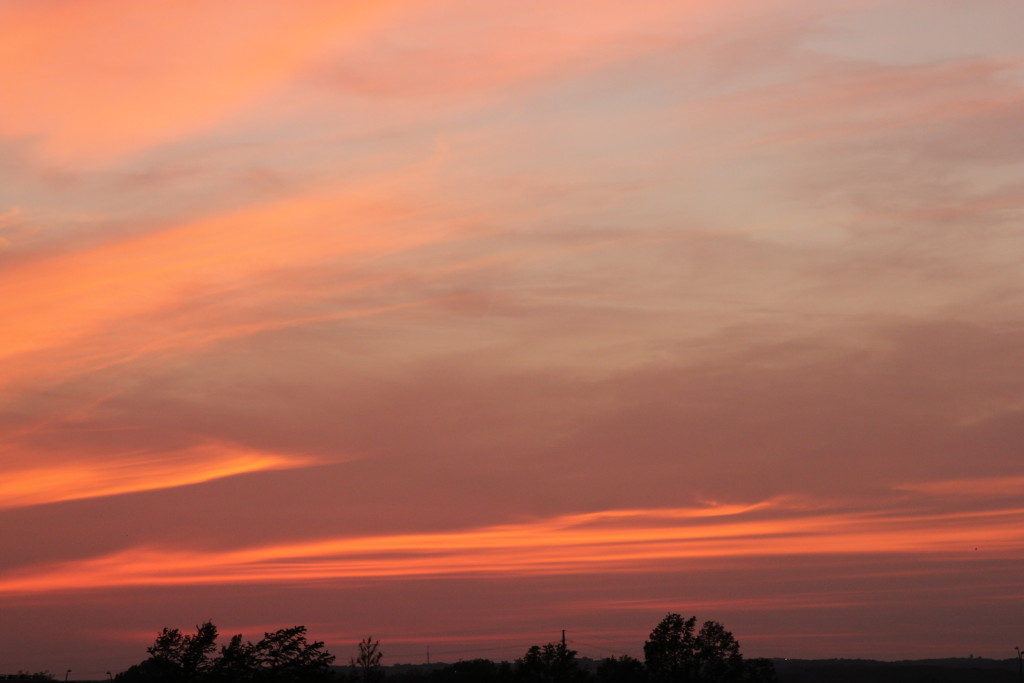 Stubb's Trying barbecue is an Austin, TX, USA bucket list item, so eat up and check out the concerts at Stubb's or visit them on Sunday mornings for a gospel brunch!
Saturday:
We were lucky to stumble upon an awesome festival for dog-lovers. My maltipoo, Cooper, is sassy… but he's got nothing on this poodle!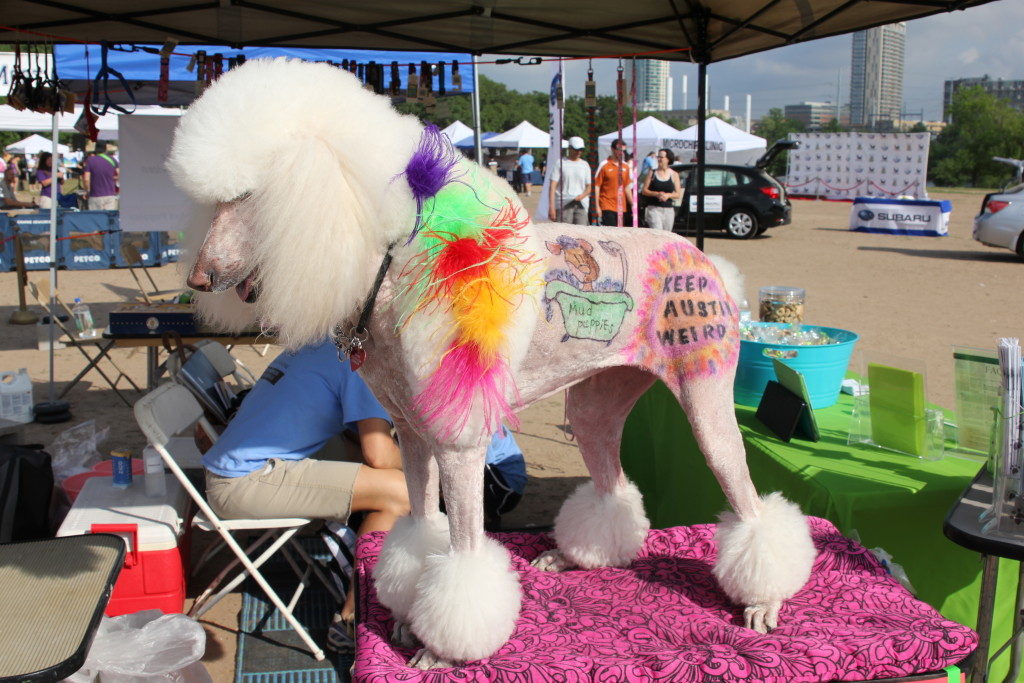 Cathedral of Junk 4422 Lareina Dr. (512)299-7413 If Austin's slogan is 'Keep Austin Weird,' this guy is doing it right! Located in a neighborhood of single family homes, the creative king of the Cathedral of Junk stands out among the crowd. A few tips: be sure to call first! This is his home, and he's not always there or accepting visitors. When I went, it was donations only… now I've heard it's $10 per car. Be sure to ask when you call.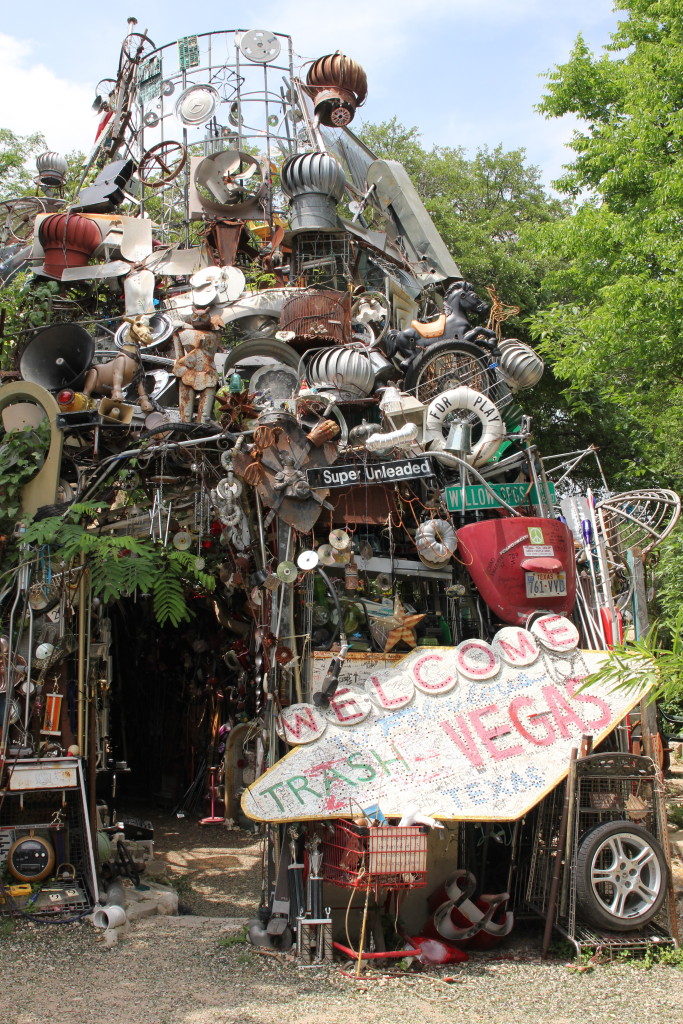 Lunch at Hula Hut 3825 Lake Austin Blvd- The Hula Hut offers a perfect patio and food that's a tropical twist on Tex-Mex.
Paddle boarding on Town Lake and walk around the lake.
Dinner at The Saltlick 18300 FM 1826 Driftwood, TX 78619— It's about a 30 min drive from the city. Get there EARLY and prepare to wait!
Drinks at Cedar Door Great patio and the best Mexican Martini.
Sunday:
Easter on the Hill We celebrated Easter with 15,000 people at an outdoor worship service where Tim Tebow shared about his faith, football, and life lessons from his favorite movie (Braveheart).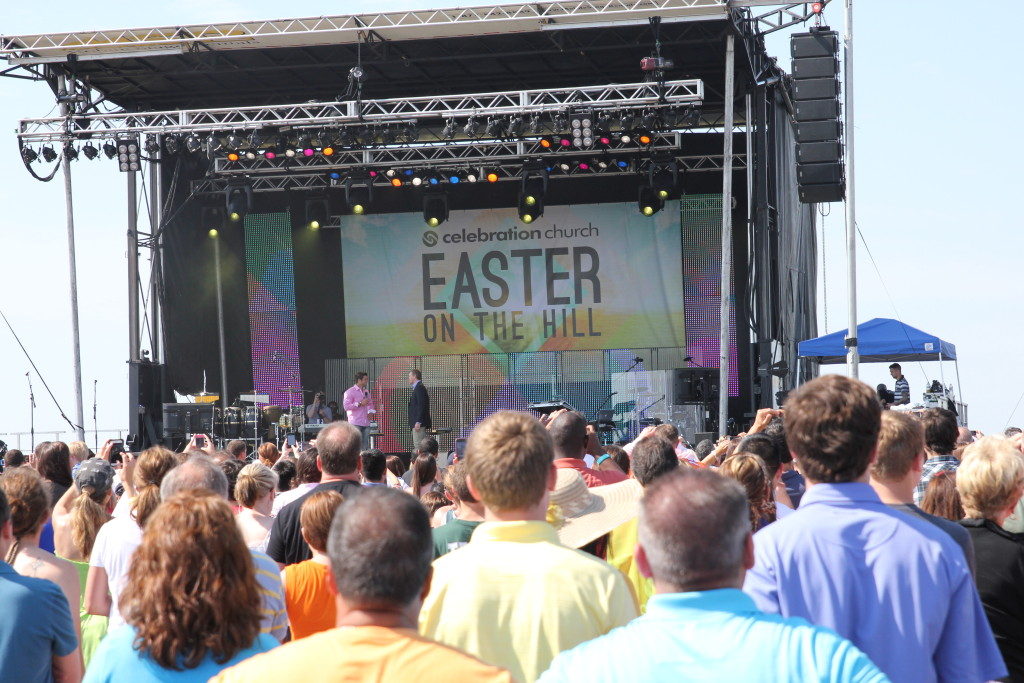 Lunch at The Oasis– This is also an awesome spot to eat dinner and watch the sun set over the lake!
Free things to do + Free/ discounted stuff:
Walking tour– needs 48 hours notice!
Texas State Capitol Free guided tours are available Mon.–Fri. 8:30 a.m.–4:30 p.m., Sat. 9:30 a.m.–3:30 p.m. and Sun. noon– 3:30 p.m.
Check out Free Fun in Austin for a calendar of free events.
Shops:
Waterloo Records is an independent record store. Be sure to check their calendar for in-store performances.
Uncommon Objects has been described as "your eccentric uncle's attic on steroids."
The TOMS store in Austin has a cafe which serves TOMS Roasting Co. Coffee.
Have you been to Austin? What's your favorite thing to do there? Favorite restaurant? Favorite place to shop?
Pin this post!
SaveSaveSaveSaveSaveSaveSaveSave